The Crib
This prototype building is made with sustainable and recyclable materials that can be fabricated off site then transported and quickly assembled where desired. The Crib, takes its basic form from traditional American corn cribs, which were common farm buildings that served to store and dry corn. However, here the form is realized as a more sophisticated kit of parts. The simple but exceptionally sturdy structural concept allows considerable flexibility in the length of the building and degree and type of outfitting.
Info
Type :

New Construction

Location :

Upper Tract, WV

Completed :

2011

Contractor:

Added Dimensions Construction

Photography :

Hoachlander Davis Photography

Awards:

2013 Architizer Award
2012 AIA Maryland Award
2012 Inform Award
2011 AIA Potomac Valley Award
Info
A Sophistocated Kit of Parts
The main structure consists of two shop-fabricated galvanized steel bents that combine the concept of traditional wood timber framing with the structural simplicity of common scaffolding systems.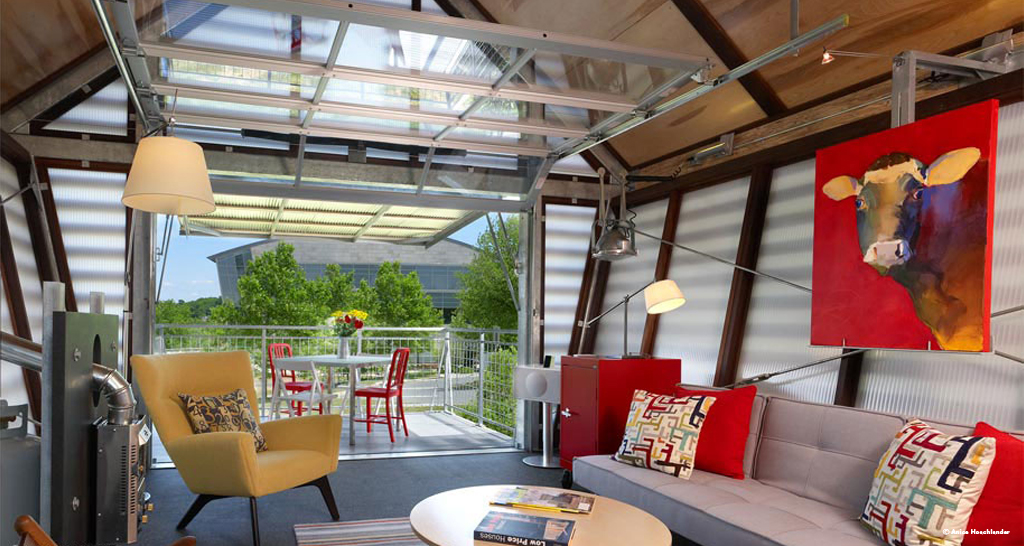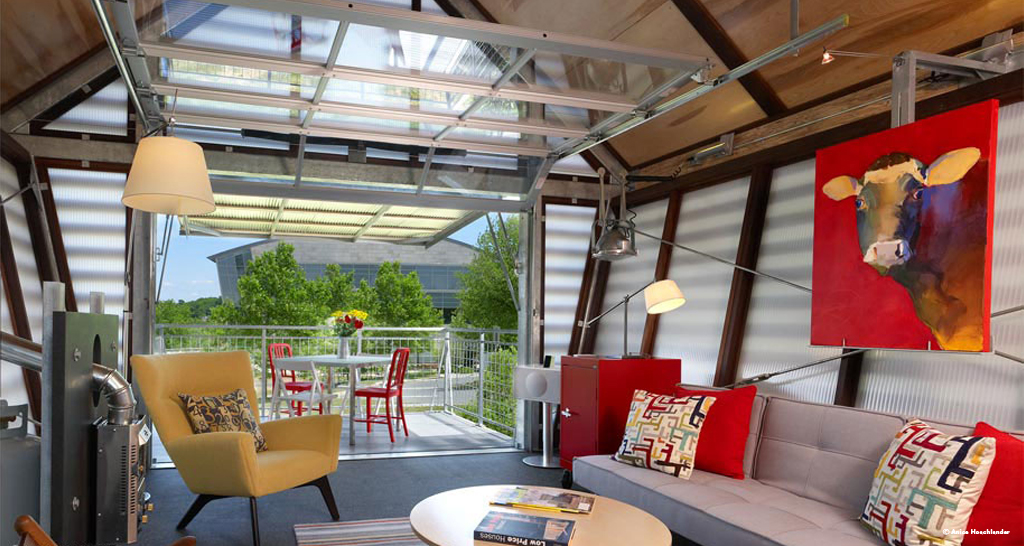 Info
Deck
An insulated glass garage door generously opens to a small deck connecting the interior spaces to the landscape and views of the landscape beyond.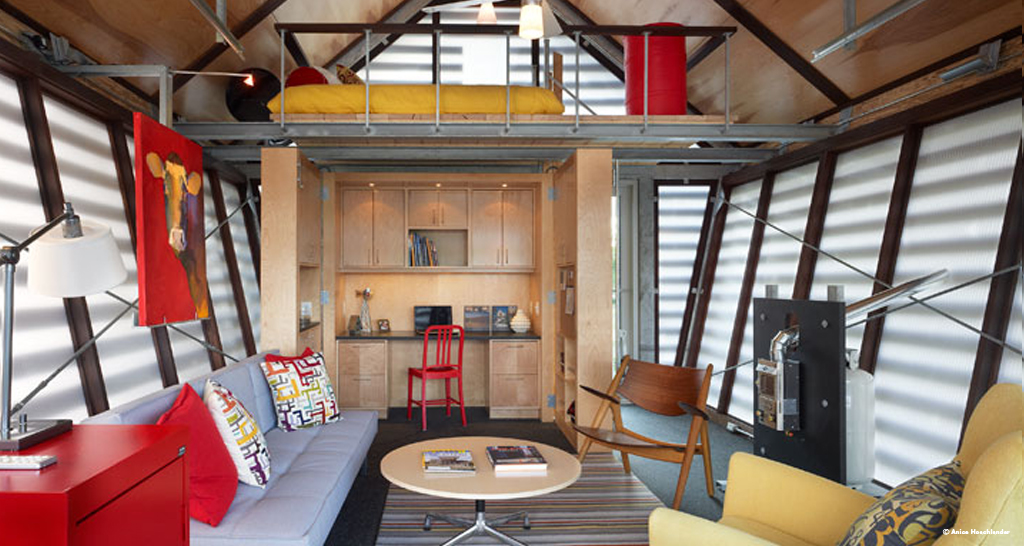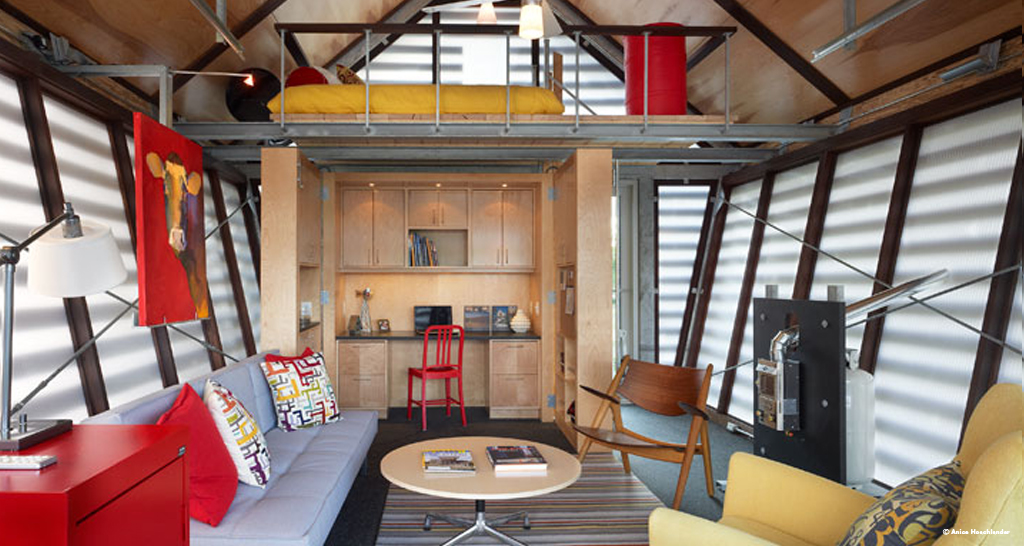 Info
Interior Office
A small but well-outfitted "office in a box" is designed to occupy the entry gable wall.